What we do?
We accompany property owners and landowners in full partnership with first class real estate entities, we raise the building percentage, thereby improving the feasibility of the project.
just say hey – we will call you back:
Every project we initiate begins with the design of the architectural concept.
Entrepreneurship of Urban
Renewal projects
Renewal of commercial and residential complexes located in the old parts of city centers, which constitute a beating heart and historical source of urbanism.
The planning and execution of projects is done through an intelligent, holistic and sustainable point of view considering the needs of residents living in the area.
Mobility of rights In one place Allows Not only Buildings renovation
But, parallel
Land improvement Elsewhere.
* Empty Lot
Number of housing units
approved before the addition:
110 Units
* The building
for reinforcement
Building 1 –
for reinforcement
12 Housing units
Building 2 –
for reinforcement
16 Housing units
Building 3 –
for reinforcement
16 Housing units
Bat-Yam/639
A multi-purpose urban block on the light rail routes, combining residential, commercial and employment.
Bat-Yam/669
A multi-purpose urban block on the light rail routes, combining residential, commercial and employment.
Rights mobility 1

Lot 43
Bat-Yam/724ri
Addition of floors and apartments to a new building thanks to the execution of urban renewal in another old building, in the city.
Machine for Living
Smart architectural design allows Maximum freedom for apartment owners to organizing the apartment interior, favor of space utilizing in the apartment for their needs
Typical floor plan
There are 4 typical floors plans along the building depending on number of the apartments and their average size.
About 540 Sqm | About 510 Sqm | About 400 Sqm | About 300 Sqm
3 wings division maximizes air directions:
1st Wing
2 Apartments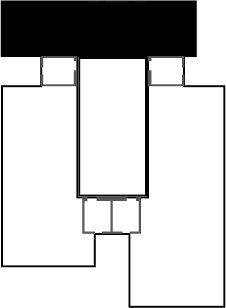 2nd Wing
2 Apartments
3rd Wing
2 Apartments
Not only in Israel…
Portugal Real Estate Investment House
www.youropa-re.co.il
S. Molcho enable the tenants of their projects to enjoy real estate investment with excellent terms!
Youropa Real Estate provides a professional assistance services due to the growing demand from many Israelis for real estate investments in Portugal.
In order to invest the right, smartest and safest way in real estate, especially when it comes to a non-local market, It is imperative to do so with the right partner who can advise and lead you towards the most suitable deal for you.
The experts of Europe Real Estate are here to fulfill your dream of owning your own apartment in Europe.
Porto, the undisputed northern capital of Portugal, shows stability over the years in profitability and rising housing prices and the real estate market in the city, which makes it rewarding for investment".
Lisbon, which has established its status as one of the interesting Europeans capitals for investment and housing. Proved that even in 2020 it continued to lead in tourism in Europe".
Why it is so rewarding to invest in Portugal
Portugal was selected as the most perfect destination for retirement age
Investors in Portugal entitled to great tax condition
Banks in Portugal Provides great Finance conditions
Portugal had more then 20 mil tourists in 2019 alone
Portugal has been selected as one of the safest destinations for investment
Not only we say…
The important companies, newspapers and rankings in the world think like we do
Globes reports:
Despite the crisis – The countries in which the housing market continues to rise
Forbes stated:
Portugal is a safest country for real estate investments in 2020
Youropa real-estate Package of services
.
Post-acquisition asset management
Youropa Real Estate will offer property management solutions, accordance with the business plan and package of management services. In order to give the buyer peace of mind and assistance to maximize the profits.
.
Financing programs & financial care
Yourope Real Estate will assist the buyer in formulating a financial-economic plan in accordance with the buyer's capabilities and goals, the nature of the property, the business plan and the end of the banking support.
.
Legal assistance
Yourope Real Estate offers its clients, through the legal team in Israel and Portugal, full legal assistance throughout the acquisition process.
.
Locating properties & accompanying
purchases
Youropa Real Estate represents a number of leading developers in Portugal and markets projects throughout the country – exclusively. The range of properties offered by Europe Real Estate is diverse and rich.
PORTUGAL / ISRAEL
SMP. is the entrepreneurial division of a S. Molcho company in Portugal. The knowledge it has gained in the field of real estate in Israel enables it to operate in a controlled and responsible manner, while applying its great advantage in architectural design. Strategic and managerial.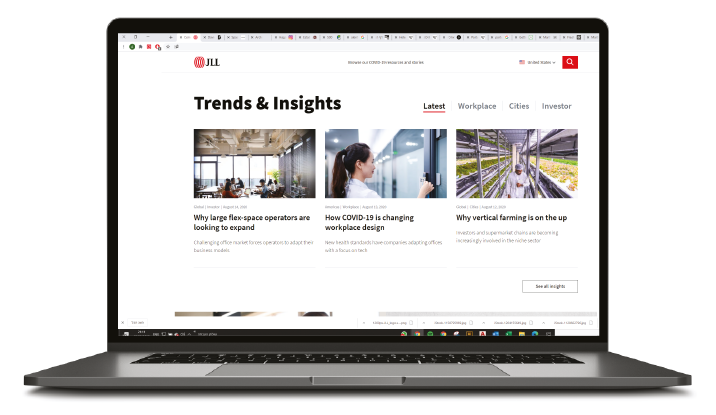 S. Molcho is proud to present
a cooperation agreement with the real estate giant JLL,
the largest company in Portugal and one of the leaders
in the world for the marketing and sale of real estate.
S. Molcho establishes its position in Portugal through
extensive cooperation agreement with JLL, as part of it
exclusivity and primacy will be given to real estate
opportunities and locating assets in accordance with the
requirements of investors and stakeholders.
JLL leads a very broad and particularly interesting portfolio
of residential and commercial properties in Portugal.